Our Story
Family Owned & Operated
Company History
Local Lawn Care & Landscaping was founded in 2011 by Joe and Jess Colonero.  Joe began by cutting grass for neighbors and other local community members. After seeing the potential in the lawn services industry and enjoying the creative freedom of being his boss,  Joe began passing out flyers & pushing his mower down the street to each customer's house.
While Joe still works with members of his crew on properties, he also spends a lot of time in the office working closely with company leadership and clients to help manage accounts, design, and run the day-to-day operations.
In 2022, Jess left her role as a childcare center director to work full-time alongside Joe, focusing on enhancing team culture and business strategy. As a team and couple, Joe and Jess had no idea how great Local Lawn Care & Landscaping would grow, and they cannot wait to see what the future holds!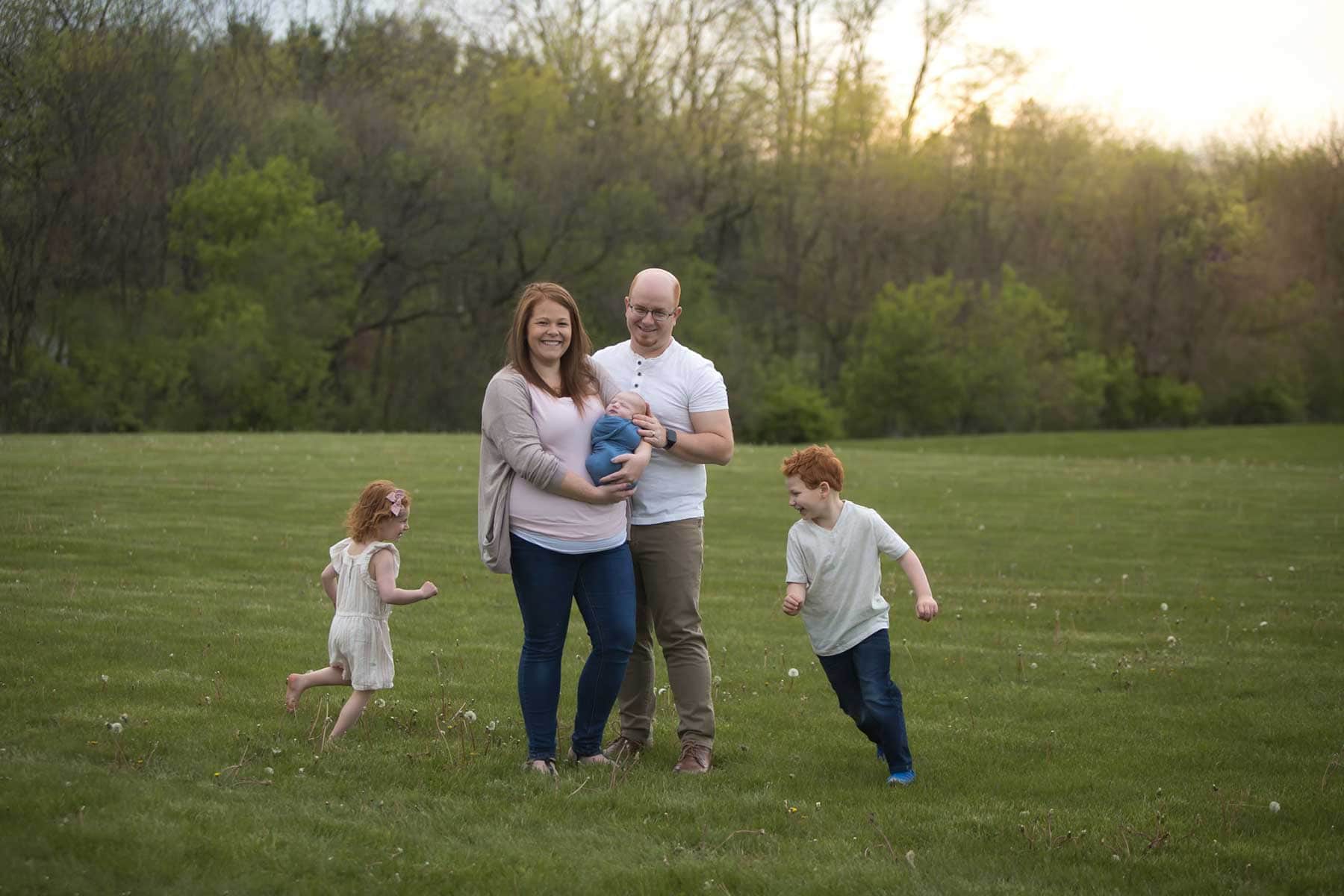 Joe Colonero: Owner
College: Lewis University
Field of Study: B.S. Air Traffic Control Management. A.S. Automotive Tech.

Hobbies: Spending time with family, working on cars, building computers, and anything involving airplanes.

Jess Colonero: Owner
Hometown: Warrenville, IL 
College: Elmhurst College (Undergraduate), Aurora University (Graduate)

Field of Study: B.S. Early Childhood Education, B.S. Business Administration, M.B.A Leadership

Hobbies: Playing with my kids, Lorenzo and Charlene, Reading, DIY projects, and spending time with friends.

Carlos Macias – Operations Manager
Hometown: Mexico City, Mexico
Field of Study: Hardscaping Design and Management

Hobbies: Spending time with family, Creating party designs, Collecting rare toys, Vacations.

Dee Paquette – Office Manager
Current Town: Lockport, IL

Field of Study: Previous business owner and expertise in agriculture

Hobbies: Horse Back Riding, Classic and Antique Cars, Deep Sea Fishing

What Our Clients Have Said Local Lawn Care & Landscaping just finished laying sod at my home, and they did a fantastic job! Also, a couple of years ago, there was water damage to my back patio, which required drain work, and the patio had to be torn apart. So I hired LLC&L to put the patio back together with the proper drainage supplies. They also installed mulch around the whole house, replaced 4 burning bushes, and then power washed and sealed the patio. Joe Colonero and his team were super professional and friendly, and their work was top-notch. I could not be happier with their work, and I love it. I highly recommend them to everyone who needs this type of work done. I have spoken with both Joe and Dee. Both are very professional and very helpful. We had a lot of damage to our lawn done by a previous company. Joe came out, examined everything, took pictures, and gave us recommendations. They applied a fall weed and feed and later an insecticide. Our lawn has had a dramatic change for the better with just these two applications. They are very good with lawn mowing services as well, and very reasonable. We still have work to do on the yard, but Joe and his team are diligently working with us to get the best outcome. Dee is very good about getting quotes out quickly so you know what you will be paying. I am happy that we gave Joe and his team a call. We are excited to see the lawn come back to life. I had Joe come out to quote for some yard work. The quote was extremely reasonable and Joe was able to see exactly what I wanted done and gave me suggestions for things I didn't even think about. I will be switching all of my yard work to him after I saw his work (edging, mulching, general clean up). Thanks Joe! I have had a great experience with Joe and his team- they did my lawn weekly last year. Joe had some useful ideas about things that would be helpful re the lawn. My experience was that his group was by far the most timely,organized, person I have ever had do my lawn care and I recommend him without reservation. Thank you so much for all of your hard work on our yard this past summer. You did a fantastic job on our very large yard. We find it so overwhelming to do the spring clean-up since our yard is 3/4 acre with many trees. You were able to remove the bushes by the corner of the house and clean up that entire area as well as trim back the tree line along the side and back of the lot. It was definitely a big job and you were able to complete it in a couple of days. We are looking forward to having you back in the spring to be able to get everything cleaned up and ready for summer. Thanks again. You truly did a wonderful job! Joe and his team at Local Lawn Care have truly taken the stress out of maintaining our yard. I enjoy doing some yard work myself, but as a busy mom that's not always possible. It's great to know that Joe is just a quick phone call away when things get out of hand or I just don't have the time to do the work myself. He's come up with some great solutions to help me keep our yard beautiful and low maintenance. His costs are very reasonable and he assures us a 100% satisfaction. I've never had to have him come back and redo something but he always stresses that he will if I am not completely satisfied.